With Easter just around the corner there's no better time than now to hit the road with your new set of wheels. Victoria has some fantastic road trips destinations including spectacular coastal views, sublime winery regions and alpine expanses all accessible within one day. Whether you have the day off or want to take a spontaneous weekend adventure, here is a list of our top 10 day trip destinations from Melbourne as recommended by the Brighton Mazda team.
Hanging Rock
Travel time: 60 minutes (1 hour)
The centre piece of the Hanging Rock Recreation Reserve, Hanging rock has a wealth of culture that spans over 6 million years. As a sacred site for the local Indigenous Australians, the rocks were formed from the volcanic lava that poured from a volcanic vent. An interesting fact about the formation is that it is formed from an extremely rare material that is only found in a handful of locations around the world. Featuring in Peter Weir's Picnic at Hanging Rock, the site is also a popular venue for concerts with acts such as Rod Stewart and Cold Chisel gracing the area with their presence.
Hanging Rock is also known for its markets, horse races and its tales such as the tale of bushranger 'Mad Dog' Morgan. Things to do include;
Have a picnic on the vast greenery
Enjoy a coffee at the café
Take a walk through the Hanging Rocks
You can even trek with some Llama's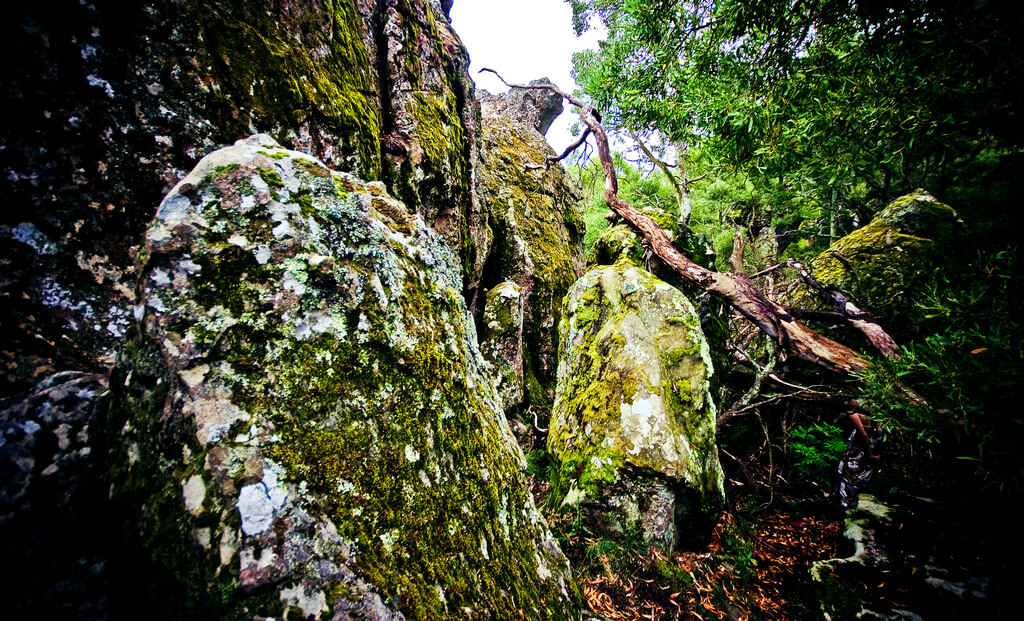 The scenery at Hanging Rock is breathtaking. Image Fernando De Sousa
Mt Macedon
Travel time: 60 minutes (1 hour)
Renowned for its gardens and European influenced architecture, Mt Macedon is truly a breathtaking location just outside of Melbourne. For a romantic date or for a bit of sightseeing this is a must on your checklist.
With picnic space and a truly diverse range of vegetation, Stanley Park provides something unique to visitors. With Turitable Creek running through the park, there is a look out platform at the top of the waterfall which provides some amazing views.
Mount Macedon is synonymous for its gardens. The best time to visit is in autumn when the leaves sport an array of bright colours with the Victorian homes in the foreground.
Memorial Cross Reserve includes a picnic & BBQ areas, tearooms and memorial in honour of the Australian who lost their lives in wars.
The Camels Hump is the highest point in the Macedon Ranges with spectacular views to be had from the viewing platform.
Torquay and the Surf Coast
Travel Time: 80 minutes (1 hour 20 minutes)
Torquay is the home of Bells Beach, the Mecca of surfing culture. The birthplace of brands such as Ripcurl and Quiksilver and host of the Ripcurl Pro; Torquay is a must for any surfer. Surfing culture is engrained in Torquay, with the National Australian Surfing Museum celebrating its surfing heritage. Torquay has an abundance of day events to partake that aren't surf related that include:
Canoeing
Scuba Diving
The Great Ocean Walk
Scenic Helicopter flights
Bike tours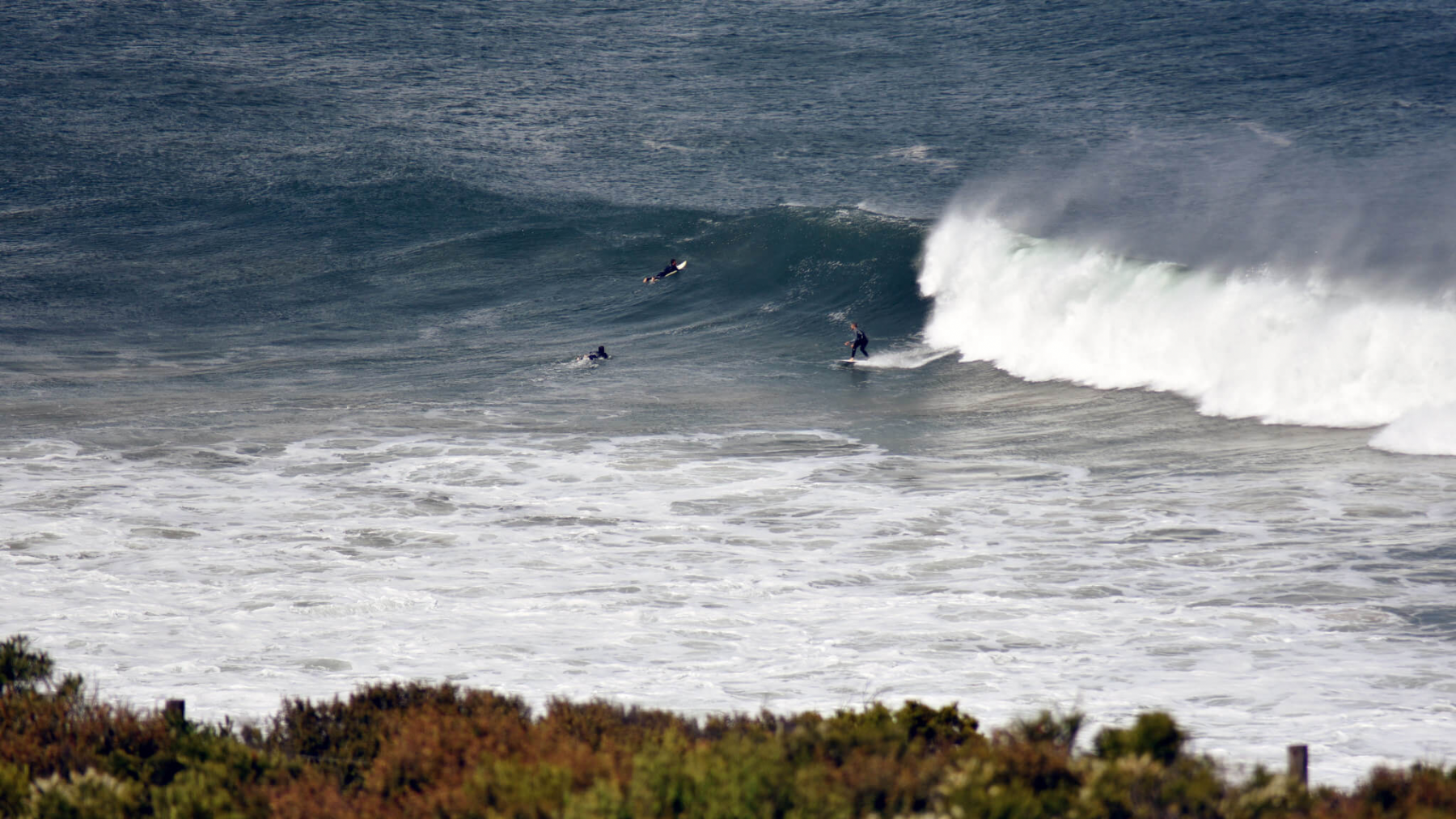 Melbourne has some excellent surf beaches with a few hours' drive including WinkiPop and Bells. Image source Cafuego
Torquay also marks the beginning of The Great Ocean Road that spans over 240km. Renowned for its spectacular scenery; The Great Ocean Road provides entertainment all year round from The Rip Curl Pro to the Falls Festival.
Dandenong Ranges
Travel time: 60 minutes (1 hour)
Just over an hour out of Melbourne, the Dandenong Ranges has a selection of attractions that would suit anyone who enjoys the great outdoors. Renowned for its gardens and amazing scenery, it is a great location for those looking for a quiet day out. There is also something for the more active and adventurous with the 1000 steps and the tree adventures activities that are bound to put a smile on anyone's face. The most popular attractions include;
The gardens of the Dandenong Ranges
Yarra Valley
Travel time: 70 minutes (1 hour 10 minutes)
The area was given its name due to its proximity to the Yarra River, however the valley is most well-known to locals for its wine and produce. If you're a foodie, this is your kind of place! Produce on offer includes chocolate, ice cream, fresh fruit, vegies and meats. When talking about the Yarra Valley, who can forget about the wine! With over 10 vineyards and estates to choose from, including Moet & Chandon's own Chandon, a day of filled with tasting the finest wines with your friends is a good way to spend a day. If you want an experience that is less food coma inducing, there are also tours available including a tour in a hot air balloon. Other top attractions include;
De Bortoli Yarra Valley Estate
Mont De Lancey Historic Homestead
Yarra Valley Chocolaterie Ice Creamery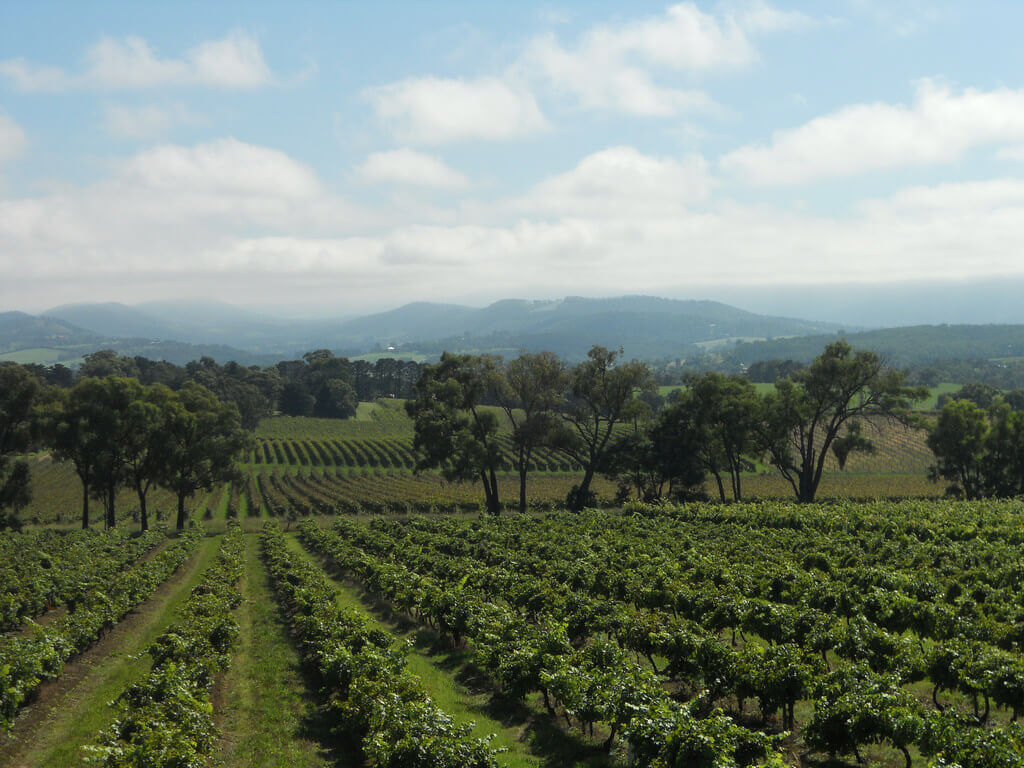 Phillip Island
Travel Time: 90 minutes (1 ½ hours)
Phillip Island is located south- south east of Melbourne. Known best for its fury inhabitants, the Little Penguin, the little island also hosts the first leg in the Superbike World Championship. When it isn't superbike season, Phillip Island's pristine beaches have a lot to offer; from surfing at Cape Woolamai, to checking out the best seafood the region has to offer.
Explore what the island has to offer through some of these attractions;
Phillip Island Grand Prix Circuit Visitor Centre
Exploring the natural wildlife
Bendigo
Travel time: 120 minutes (2 hours)
The mining city of Victoria wouldn't be the first place many would think of for a day trip, but the little city is great for a quiet day out. Proud of its historical heritage, Bendigo has a wealth of culture to be taken in. Take to the streets, partake in The Great Walks of Bendigo and soak it all in. From the Golden Dragon Museum to Temperance Hall, explore Bendigo whilst learning the history behind the buildings and the different cultures that reside within the confines of its borders. If you want a tour from a local, there are also tour packages available.
Home to one of the largest regional art galleries in Australia, Bendigo Art Gallery has a permanent collection that spans over 2 centuries; encapsulating the progress of the medium in Australia.
The Capital is also renowned for its performances. Acts such as Bernard Fanning and the Black Swan has performed on its stage.
To find out more visit Bendigo Tourism.
Mornington Peninsula
Travel time: 120 minutes (2 hours)
The scenic Morning Peninsula has it all, from site seeing, sublime beaches, food tastings to diving and kayaking. For the food connoisseurs, there's fresh produce, beer and wine to sample from the area's finest breweries and wineries.
For a more blood rushing experience, Mornington Peninsula doesn't fall short. Swim with dolphins and seals or get lost in one of their areas infamous gardens and mazes. The peninsula has much more to offer. To find out more check out Mornington Peninsula.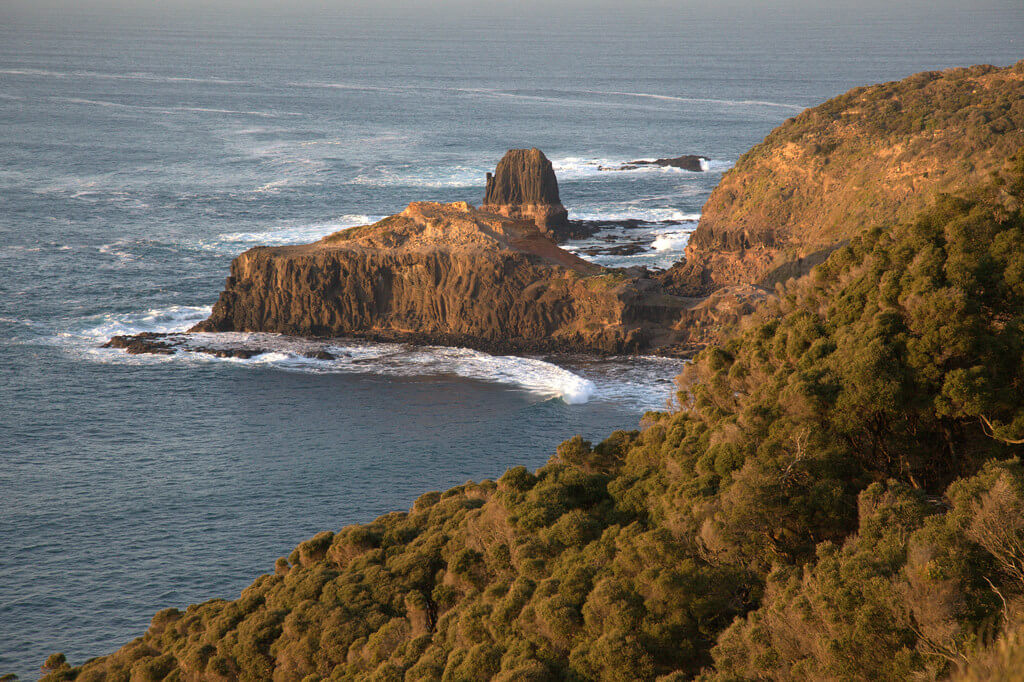 Mornington Peninsula has some breathtaking views. Image source Lauri Vain

Lake Mountain
Travel time: 150 minutes (2 ½hours)
Known for its snow, Lake Mountain is busiest during the winter season. Besides snowboarding and skiing, it also opens during spring and summer. When the snow melts away, the fun doesn't. For the ones who want to explore, there are mountain walks and biking. Activities at Lake Mountain include;
Beechworth
Travel time: 180 minutes (3 hours)
Made famous by the infamous Ned Kelly, Beechworth is an interesting place. You can walk in the footsteps of Ned and go to the places he was linked to. Beechworth is also known for, like many of the places on this list, its winery's and brewery's. Once you have sampled the produce of Beechworth, explore the parks and bushlands and take in the scenic landscape from breathtaking lookouts.