If you've had a look around the small SUV market and decided on a Mazda CX-3, we've got to say you've made an excellent choice. Now all that's left to decide is which CX-3 to buy, and with so many models, transmission options and fuel options you've got quite a few more decisions to make! Knowing whether you want a diesel or a petrol, AWD (all-wheel drive) or FWD (front-wheel drive) and which model variant is one of the major decisions when choosing a new CX-3. We've created a simple guide to help you find out which build of our popular compact SUV is the right one for your lifestyle and budget.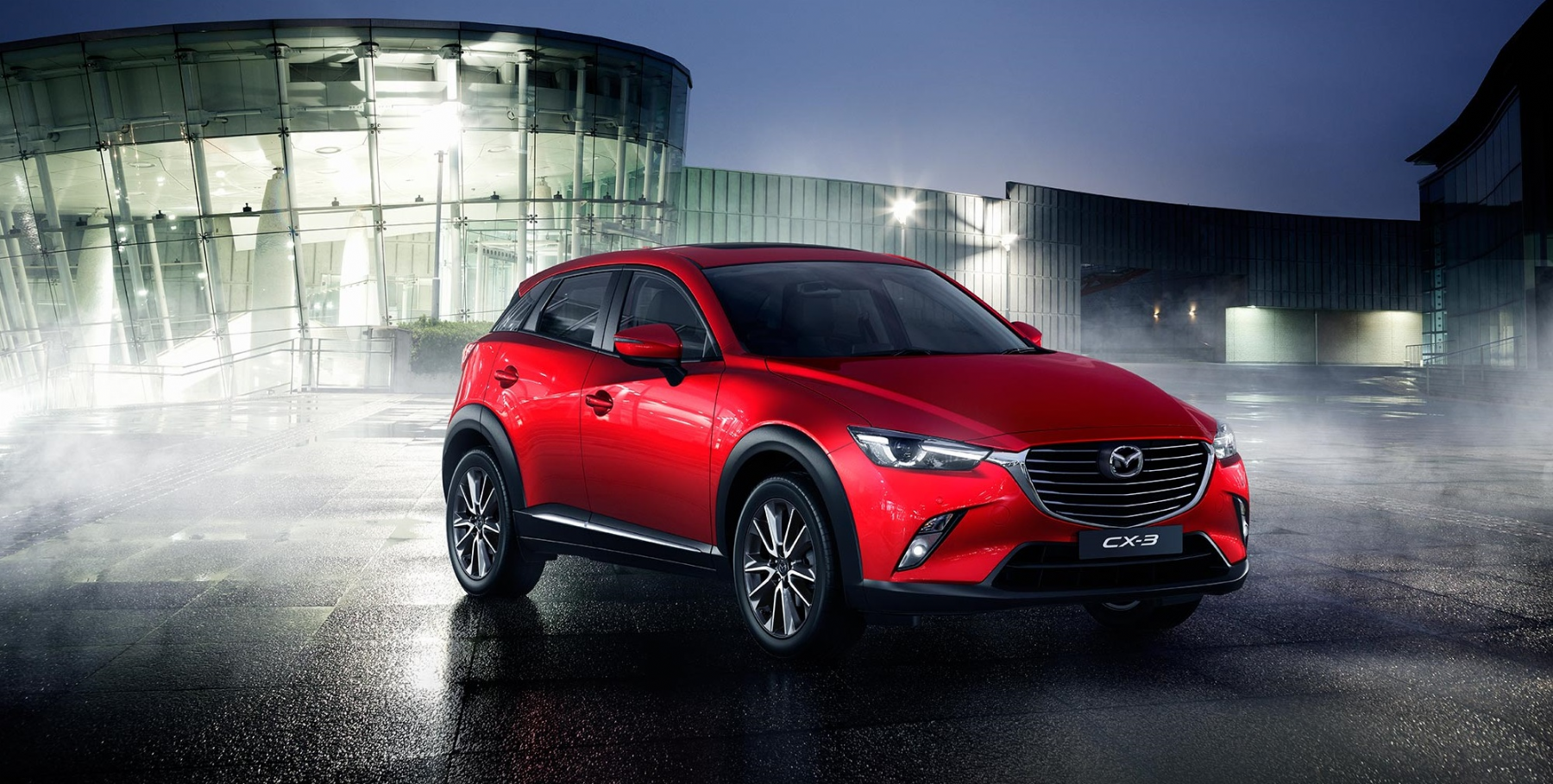 Mazda CX-3 AWD vs FWD
The key to making a decision on whether you should select AWD or FWD comes down to what you use your car for. If you're going to be primarily using your car as a daily commute in the city or around Melbourne's suburbs then FWD will likely be your best option. With the Mazda CX-3's superior safety features in traction control, DSC and anti-skid technology, the FWD model will have you covered. It's also the more budget-conscious option with a reasonable saving versus each models AWD counterpart. The base model Mazda CX-3 Neo is also currently only available in FWD.
However, if you intend to do any driving on dirt tracks, off-roading or slippery conditions AWD is the right choice. The Mazda I-ACTIV AWD system uses many sensors to determine the driver's intentions giving you the best handling and safety possible. Is the driver intending to speed up? How is the steering wheel turned? How much pressure is on the brakes? These and other considerations are taken into account, and determine how the system reacts to achieve greatest control. The AWD system engages when it is needed to improve fuel efficiency and react to the conditions of the road. Although more expensive, the AWD CX-3 is superior in handling and for many well worth the extra budget.
Mazda CX-3 Diesel vs Petrol
When it comes to power and responsiveness both diesel and petrol options deliver plenty of Zoom Zoom to keep any driver happy. For the Mazda CX-3, all models are available in 2.0L Petrol but only two models come in 1.5L Diesel. These are the CX-3 AWD sTouring and AWD Akari.
The 2L naturally aspirated petrol model delivers max power 109KW @ 6,000rpm and max torque of 192Nm @ 2,800rpm. The beefy little 1.5 litre 4 cylinder turbo diesel delivers max power at 77kW @ 4,000rpm and max torque of 270Nm @ 1,600 – 2,500rpm. When it comes to drivability the diesel is slightly noisier than the petrol, yet recent updates have found the engines sweet note and added increased sound deadening technology.
Where the diesel stands out is in fuel efficiency. Petrol prices have remained low in recent years so the petrol has remained the more popular option. But the diesel is impressively frugal and any significant petrol price increases will see increased interest in this option. Mazda testing puts the diesel at an incredibly low 4.8L per 100km. The CX-3 petrol option at Mazda's testing puts it at a very acceptable 6.7 L per 100 KM for a FWD manual.
The CX-3 in diesel is the more expensive option but the fuel efficiency savings will continue to add up over the lifetime of the car. So, if you're looking to keep your new Mazda for a good number of years and have the budget available today, then the diesel might be the way to go.
Neo vs Maxx vs s Touring vs Akari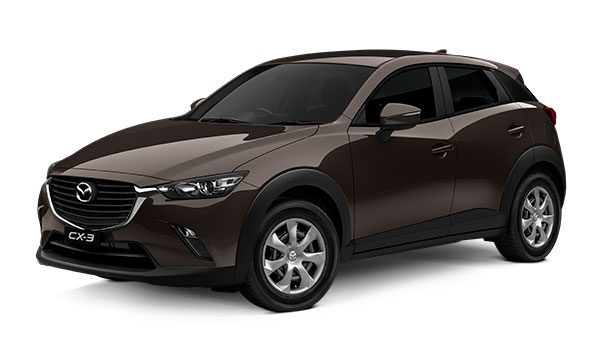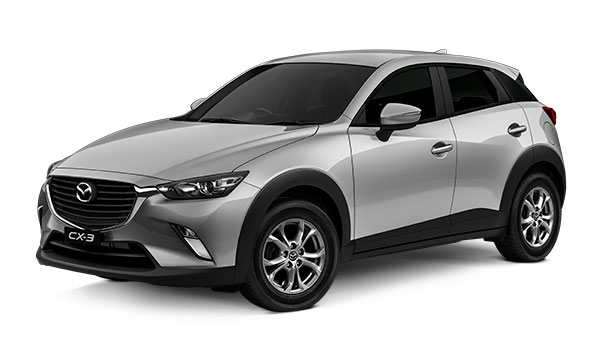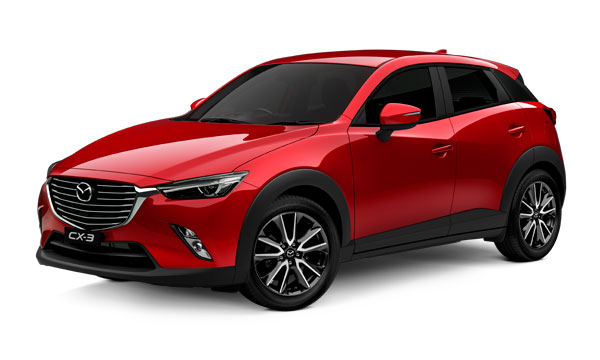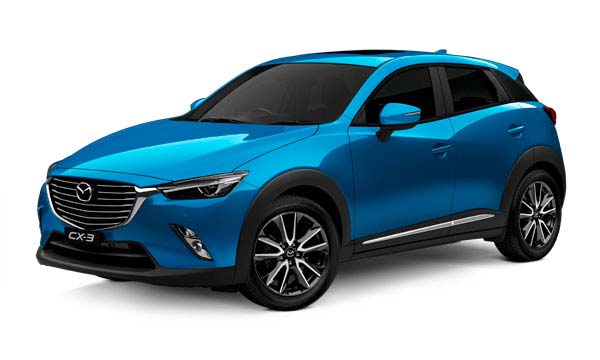 When it comes to choosing which 2017 CX-3 model variant to buy, the key is deciding which features are 'must haves' and which you can live without. The main areas the CX-3 models differ is design features, safety and technology. The introductory model Neo comes standard with rear parking sensors and steel wheels. If you go up to the Maxx you'll get reversing camera, blind spot monitoring, 16-inch alloy wheels and the MZD Connect system. The Stouring model then adds 18-inch alloys, active driving display and LED headlamps. Finally, the top of the line Akari CX-3 comes with sunroof, adaptive LED headlamps and leather/suede seats.
Mazda CX- 3 FWD Only Models
Neo - 2L Petrol Only
Mazda CX-3 AWD and FWD Models
Maxx - 2L Petrol sTouring –2L Petrol and 1.5 Litre Diesel
Akari - Available in Auto, 2L Petrol and 1.5 Litre Diesel
When it comes down to it, the CX-3 model that's right for you will be the one that delivers the best value for your driving needs and budget. Currently our most popular choice is the CX-3 Maxx FWD 2.0L Petrol Auto, but this is not the right choice for every new Mazda owner. If you're unsure about where you sit in terms of the ideal CX-3 for you, you can contact us today and have a chat with one of our consultants. They'll be able to help you determine which Mazda CX-3 is going to give you the most value for your lifestyle.